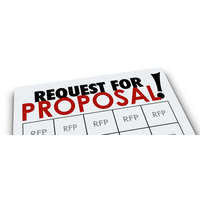 The BCSF would like to assess the economic value of the snowmobile industry for British Columbia. This study has the potential to serve as the basis for development of an action plan to enhance snowmobile tourism and future trail development.
We are requesting proposals from qualified consulting firms to prepare an economic impact assessment of snowmobiling in British Columbia, with emphasis on the economic impact of snowmobile tourism and job creation for the province. The assessment should:
Determine expenditures associated with the industry including resident vs. non-resident expenditures, employment impacts and overall direct, indirect and induced economic & industry related economic value of the industry to the province.

Include devising a comprehensive framework to identify snowmobilers, industry stakeholders, retail (including equipment, clothing and accessories), service, tourism, accommodations and other providers who contribute to the overall net value of snowmobiling in the province.

Demographic information pertaining to snowmobile users, age and gender, income levels and residency vs. non-residency comparisons are required.
Please review attached document for more details.
Deadlines for Proposals is May 31, 2018
---