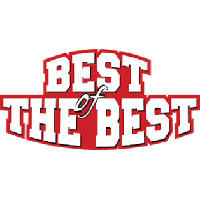 BCSF Dealer of the Year becomes National Winner: Five Star Motor Sports, Chilliwack, British Columbia
Five Star Motorsports of Chilliwack BC earned Snowmobile Dealer of the Year due to their complete dedication to their customers, the sport of snowmobiling, and their snowmobile club. The business changed hands, moved, and had a name change, but the core values remained unchanged for 39 years. The dedication of Kevin Prachna and his team goes above and beyond to make it a better day for snowmobilers. It was one of their customers who brought them to our attention with their nomination. It is very apparent that Five Star Motors realizes that without a loyal client base and excellent places to ride, the sport will suffer, and they are not about to let that happen.
To see all the Canadian winners please go the CCSO Website
Five Star will be presented with the Award at our BCSF Excellence Awards and Gala in Revelstoke March 24, 2018.
---